State-of-the-art lectures from speakers representing
AUA, CAU, EAU, PAUSA, UAA, and USANZ!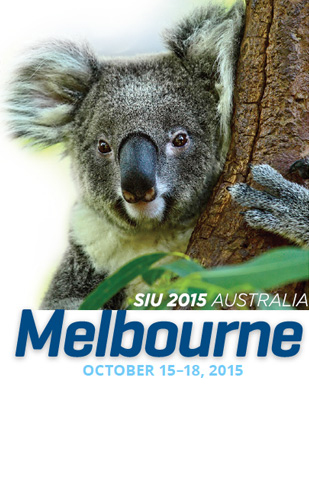 The countdown is on:
SIU abstract submission deadline is less than
10 days away!

Make sure you don't miss your chance to participate in this one-of-a-kind congress, bringing together urologists from all over the world! You have until 11:59 PM EDT on Friday, April 3, 2015, to submit abstracts detailing your most current research for the SIU 2015 Melbourne Congress.
Click here to submit.
Please be sure you have read and understood the SIU 2015 Abstract Submission Guidelines prior to submitting your abstract. Submissions that do not meet the guidelines will not be considered for review.
We look forward to seeing you down under in October. Please submit your queries to Этот адрес e-mail защищен от спам-ботов. Чтобы увидеть его, у Вас должен быть включен Java-Script
We hope to see you there.


Don't forget!

SIU 2015 Resident Travel Scholarship deadline: May 18, 2015
Urology residents/fellows from World Bank-designated "B" or "C" countries, who have submitted an abstract to SIU 2015 should contact Этот адрес e-mail защищен от спам-ботов. Чтобы увидеть его, у Вас должен быть включен Java-Script for more information on how to apply!

Early registration deadline is June 15, 2015.
Book now and lock in the special rates available for SIU Congress participants.