Numerous opportunities to network with key opinion leaders from
around the world during lunches in the Exhibit Hall, daily coffee
breaks and wine and beer tastings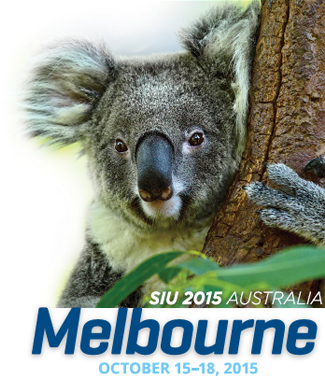 SIU 2015 Scientific
Programme: Now Online!



This year, Scientific Co-Chairs Inderbir S. Gill and Margit Fisch, along with their Programme Committee, have taken the development of the scientific agenda to new levels of excellence.
Programme Highlights


Parallel Plenaries feature the latest information on topics that matter to urologists from around the world.
Shifting Sands address how important themes and topics in urology have changed and continue to evolve with ongoing surgical and medical research.
Master Classes are advanced sessions led by world experts, and give attendees a large amount of practical information in a condensed timeframe.
Global Perspectives provide a thorough discussion of important issues and case presentations describing patient management in various regions of the world.
Debates cover the latest controversies and ask provocative questions that will shape the future of urology.
Surgical Tips arm attendees with valuable tips and tricks to improve surgical outcomes.
Surgical Demonstrations offer interactive learning experiences that are the next best thing to actually being in the operating room alongside an expert.
Click here for a complete schedule of plenary sessions, national society and sub-specialty symposia, and instructional courses. Don't miss the SIU-ICUD Joint Consultation on Image-Guided Therapy in Urology, and the SIU Inaugural Nurses' Education Symposium: Sourcing Information Uniquely.


To find out what social events and tours we have planned,

please visit our website www.siu-urology.org


We look forward to seeing you in Melbourne in October,
and welcome your queries: Этот адрес e-mail защищен от спам-ботов. Чтобы увидеть его, у Вас должен быть включен Java-Script


Don't forget!


Register by June 15, 2015, and save over 10% off regular registration.

Become a member today and save even more; click here for additional details.